Best Waterproofing Company in UAE
40+ Years Serving in the UAE

Roof Waterproofing Works
Thermal & Waterproofing Systems

Underground Waterproofing
Basement & Watertanks Waterproofing

Wet Areas Waterproofing
Toilets & Kitchens Waterproofing

Waterproofing Materials
Supply Waterproofing Materials
Get a Quote For Your Project

Request Free Quotation
Request a free quotation for your projects. Just send us your project bill of quantities with the list of approved materials.

Request Free Presentation
Request a free presentation for our roofing systems at your office or at our office or even a virtual online presentation.

Request Free Consultation
Request a free consultation at your office or ours if you are confused about different solutions for your roofing project.
Importance of Waterproofing and Benefits of Hiring the Best Waterproofing Company
Water can collect on the roof during large storms and infiltrate through gaps, causing damage to the roof of commercial and residential buildings. As a result, mildew and mold can grow on the walls, rotting the building's wooden components. Waterproofing your roof will protect it from moisture damage.
Show/Hide

Yabrood Waterproofing company in Dubai can help you obtain a high-quality and safe roof, whether your roof is flat or sloped. The lifespan of a roof cover is influenced by a variety of factors. Strong winds and rain are two of the most serious hazards to roofing systems. Both of these can seriously damage the structure. Roofing materials can face damage by unfavourable weather conditions. It allows water to drop into the roof substructure and cause leaks.

So instead of spending time and money on repairing the entire roof, a waterproof coating can keep the structure of your roof dry. Waterproofing maintains the structure of the roof by preventing fractures and leaks and protecting smooth surfaces. Yabrood Waterproofing Contractors in Dubai provide a number of waterproofing treatments that aid in the prevention of leaks and the restoration of roofing systems. Depending on the environmental conditions to which the roof is exposed, this coating can endure up to ten years.

What is Waterproofing?

Waterproofing is an efficient method of preventing water from entering a building. To manage the humidity of the structure, a variety of waterproofing methods are used. Waterproofing can also be done after a structure has been constructed or as part of a renovation or refurbishment.

Let's talk about some of the important reasons why every roof needs waterproofing
1- It Provides Protection to the Interior from Water Damage
There are so many items present inside the building that can get exposed to a variety of uncontrollable weather conditions, such as storms and rain. This encompasses everything from the walls to the flooring and from the foundations to the insulation.

Waterproofing your property prevents water from penetrating the walls. It helps to avoid flooding and supports a strong and healthy start in your new structure. Yabrood Waterproofing company in Dubai can provide amazing waterproofing solutions to their customers and protect your interior from damage.
2- Saves You Money
Although the cost of waterproofing the building might appear to be high, prevention is always preferable to regret later. You can consider waterproofing as a long-term investment that will pay off over the building's useful life.

Rather than being concerned about the cost of waterproofing your property, you should focus on correcting long-term issues, not short-term ones. So, contact Yabrood Waterproofing as we provide affordable waterproofing services in Dubai, Abu Dhabi, and all over UAE.
3- Long-term Comfort
Waterproofing aids in lowering the humidity levels within the structure. It improves the quality of life and protects your building from leaks and other sorts of water damage. Early planning might help you avoid hassles later on.

If you live in UAE, contact Yabrood waterproofing company in Dubai to avail efficient waterproofing solutions.
4- Prevents Health Concerns from Occurring
Moisture can seep into the walls and ceilings, causing mold to form. This produces spores, which can cause a variety of health issues. Spores are released into the air and go to the lungs, posing a health risk. It is always preferable to waterproof your home in order to protect you and your family from such unanticipated health issues.

If you do not take care of the water leakage issue in your house timely, you might also need to go for renovation work, which can put more pressure on your wallet. Though you can find roof renovation in Dubai or roof insulation in Dubai, it is preferable not to let the situation get that worse.

If you consult Yabrood waterproofing company in Dubai timely, you can save yourself from spending so much money on a home renovation or on replacing your roof.

Why Do You Need to Hire Waterproofing Contractors in UAE?

There are numerous reasons why you should hire waterproofing contractors in UAE. Yabrood waterproofing company offers the best services. They waterproof every area of the roof where water can penetrate and lead to problems. Yabrood Waterproofing specialists in Dubai can easily identify all the issues and concerns that need to be addressed and make sure to prevent costly mistakes.
Yabrood Water Proofing Company Offers Quality
Our professionals will give you peace of mind knowing that experts are handling the work when you choose professional roofing services such as waterproofing services in Dubai. Attempting to do waterproofing work on your own might result in even more difficulties in your house in the long term.

Yabrood Waterproofing contractors have a lot of experience. We know how to waterproof every area effectively. If you are looking for waterproofing in Dubai or warehouse waterproofing in Dubai/UAE, you don't have to look further then Yabrood Waterproofing Contractors.
In The Long Term, You Will Save Money
Through waterproofing, you can save money in the long term because you won't have to deal with future issues like mold. Roofing firms may install systems that keep the roof or other areas such as the basement dry. It will prevent costly mold and water problems in the future. Waterproofing is a job best left to the professionals, so sit back and relax while they work.

In Dubai and UAE, Yabrood Waterproofing provides the best combo waterproofing Dubai services to their customers and saves them money.

Resolve The Issue As Soon As Possible

Yabrood Waterproofing experts have years of experience. They have worked with challenges similar to yours for a long time and can rapidly resolve your present issue.

The experts will visit your property right away and begin working on a solution for you. Whether you need metal roof waterproofing in Dubai or need roof insulation services, Yabrood waterproofing contractor Dubai can provide speedy repairs to customers in order to eradicate leaks and mildew as quickly as feasible.
Using The Most Up-To-Date Technology
A significant benefit of hiring a professional is that they use the most up-to-date technology and equipment. Yabrood Waterproofing contractors in Dubai have a lot of experience, so they know precisely what to do and how to do it.

They can assure that there will be no issues afterward. This provides you the assurance that you will receive the greatest waterproof services in the most expedient and cost-effective manner possible.

Yabrood Roof waterproofing Dubai/UAE is provided by professionals with years of experience in waterproofing. You can rely on them for the best services.

Why Waterproofing is so Important? 

Firstly, not waterproofing your roof and sealing can cause roof leaks. Water can get inside the concrete joints, and the foundation of the roof can be at risk of flaking if it isn't properly waterproofed.
Secondly, people who live in the area where it rains heavily from time to time can face serious consequences if their roof isn't waterproofed. If you do not treat your roof or get it waterproof timely, it can become impossible to treat it. This is due to the fact that water-related issues increase with time, particularly if the structure is built of wood or contains wooden fittings. Prioritizing the waterproofing of the house is critical.
Mold is dangerous to your health, and mold growth can result in various health concerns such as asthma, allergic reaction, fungal infections, and more. If you are constructing a new roof, the process of waterproofing must be done to keep your roof protected.

How to Identify that Your Building Has Waterproofing Issues?

Here are some of the signs that indicate that your wall is not waterproofed or you need to redo waterproofing work

Wet walls
Leakage of water from ceiling or roof
Fungus or mold growth on walls
Pooling water

These issues can affect the structure of your building and cause harm to its foundation. Treat your building properly and hire Yabrood the best waterproofing company in Dubai to protect your roof and walls.

Material for Waterproofing

The type of waterproofing material you need to use depends upon the region where you will apply waterproofing. Therefore, it is preferable to take assistance from experts rather than buying the material yourself.

If you are looking for waterproofing materials in Dubai, contact the Yabrood waterproofing company Dubai because our experts will purchase the best quality material and will offer you the best possible service.
No Project Too Big Or Too Small
When working with Yabrod Waterproofing, no project is too big or too small. From small repair services to large villa compound or high-rise tower projects, we've got you covered.
While Yabrood Waterproofing takes pride in its large-scale projects, our team is also very experienced in single villa waterproofing projects.
Regardless of size, each project is treated with the same attention to detail, planning, and coordination.
Yabrood Waterproofing is also applying large-scale waterproofing projects in different cities in the UAE.  These projects are often complex and require heavy coordination among a cross-functional team.  Clear and thorough communication is key to any successful project.  Yabrood diverse team knowledge, coupled with its long experience allows for the best possible results.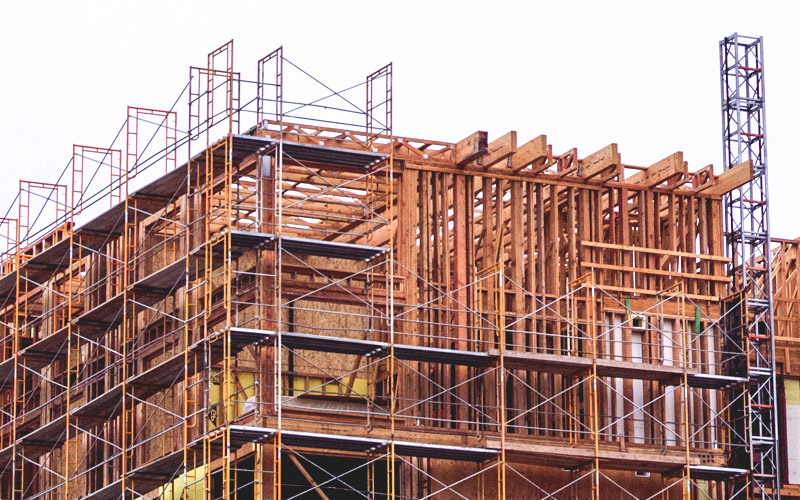 Schools
We have done full waterproofing systems in more than 10 schools in Al Ain in the last 5 years, and that includes both governmental and private schools.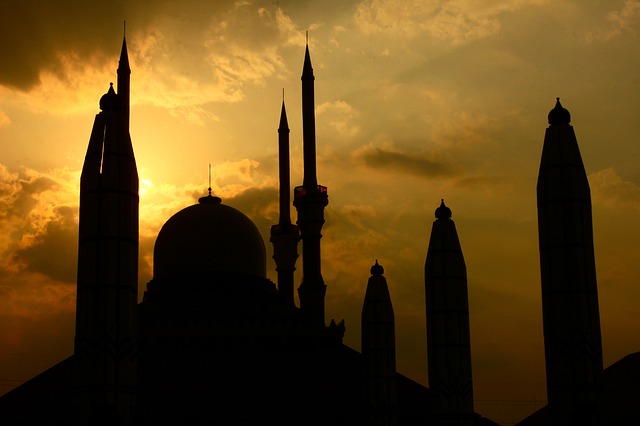 Mosques
We have done full waterproofing systems for more than 50 mosques in Al Ain in the last 10 years, including both governmental and private projects.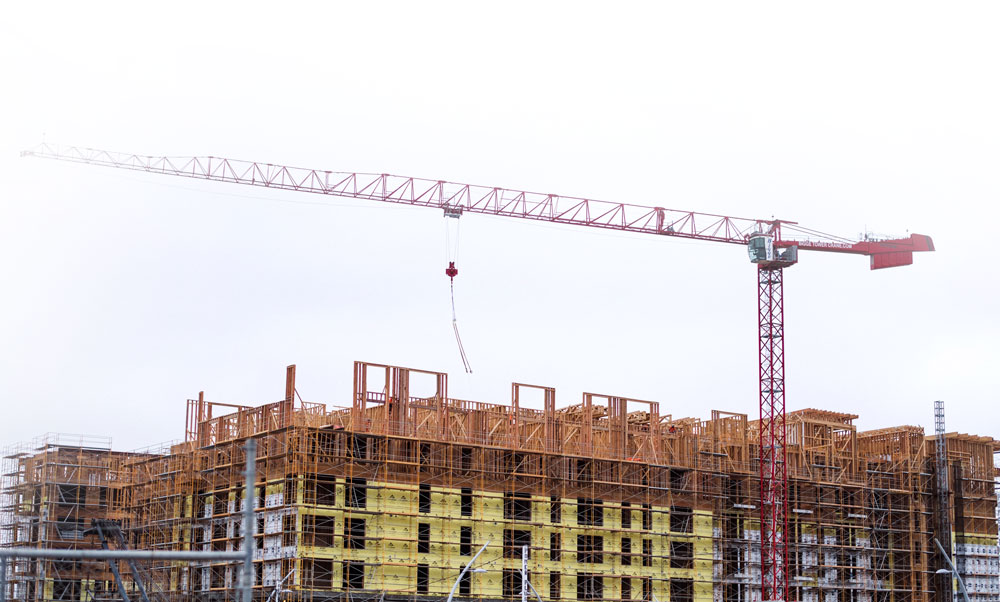 Buildings & Villas
We have done full waterproofing systems including underground and roofing systems for small, medium and high-rise buildings, and residential villas and palaces as well.
We've Been Doing Waterproofing For Over 40 Years
Yabrood Waterproofing was first established in 1981, and been doing all kinds of waterproofing projects in all seven emirates for more than 40 years now.
Let's Build Something Together
Get in touch with this and let us help you with our best waterproofing services for your project!
How Long Have You Been In Business?
Yabrood Waterproofing was first established in 1981, and since then we have been doing waterproofing services for more than 40 years.
Are you fully licensed and registered?
Our Company is fully registered and licensed in Abu Dhabi with the Department of Economic Development, Abu Dhabi Chamber, and Abu Dhabi Business Center, and in Dubai with Government of Dubai and Dubai Economy.
Are you implementing all Covid-19 precautionary measures?
Yes for sure.
All our labours and staff managers are vaccinated, and PCR tested for Covid-19 once every two weeks as per the circular issued by Abu Dhabi Department of Economic in March 2021.
What kind of warranty do you offer?
For all our projects, we will provide you with a written copy of our warranty upon the completion of our work, and also retains a copy on file in our system. If you would like to view a sample copy of our warranty, you may do so by contacting us.
Do you have a permanent physical location?
Our Main Head Office is located in Al Ain city center area, and our second office is located in Dubai Downtown, and our camp is located in Al Ain Mezyed area which includes our store and labour accomodation.
In what cities in UAE are you operating?
We are working mainly in Abu Dhabi, Dubai, Al Ain, Sharjah, and Ajman. For other projects in northern emirates please contact us.
I like and trust Yabrood because of their high-quality works and amazing finishings they offer in all their projects.
What i like about Yabrood is their speed of work and finishing the job on time and as specified, which save us a lot of time and effort.
Yabrood is well known and for a very long time for its affordable cost and high-value works and services.